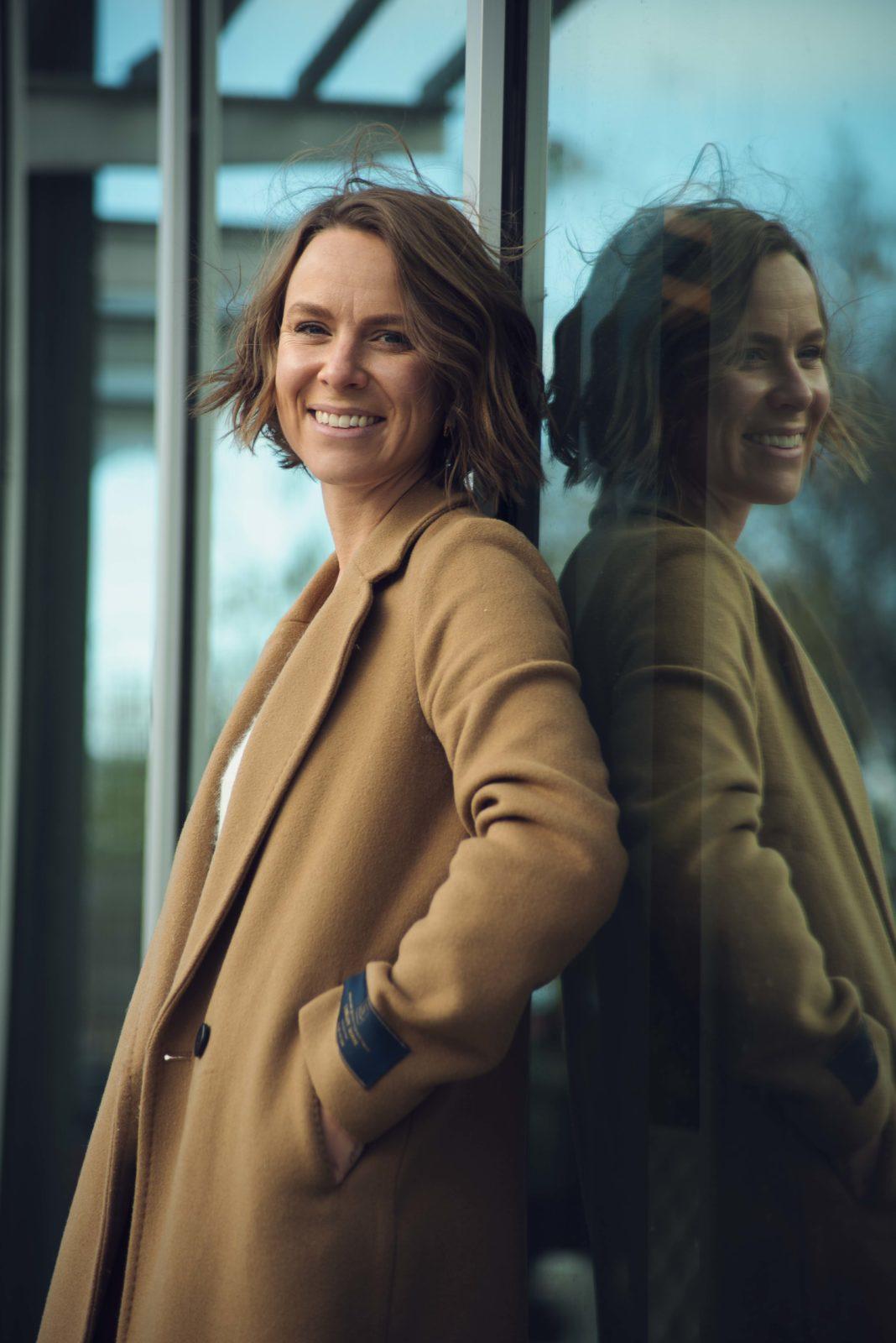 Sarah Wildeman
It is Sarah's joy to create a safe and engaging space for you to understand yourself on a whole new level. She is known for her ability to get beyond what presents on the surface to the underlying beliefs or patterns that keep you stuck. Sarah is honest and direct tempered with gentleness and clarity. Whether in a group, or one-on-one, it is her eye to truly see people, that allows Sarah to call them to their highest potential.
With experience in complex organizational dynamics, Sarah works with people to navigate nuanced relationships with authenticity and courage. She empowers individuals and teams to get creative and dream of new solutions. Sarah has a unique inclination to both emotional intuition and strategic thinking, which helps her create spaciousness while productivity is still core.
When working together you can expect to bring and receive deep curiosity, helping you to get to the heart of the issue, and supporting transformative action. You will be challenged to fully show up and be truly conscious and awake in your work, life, and relationships. Sarah will not shy away from walking alongside you through challenge or difficulty. You can expect to be held accountable and to create the outcomes you are longing for.
Sarah was born and raised in Vancouver but now lives happily in the Okanagan with her husband and two daughters, where they love to adventure together as a family. Sarah came to coaching from a diverse background in environmental consulting and research, outdoor guiding, program development, and teaching and facilitation. When she was trained (through the Co-Active Training Institute) and certified as a coach (Professional Certified Coach), Sarah discovered that she had an innate coach-like disposition. Now it is her honour to do for 'work', what she has already been doing her whole life – asking powerful questions, challenging the status quo, seeing the potential in everyone, and driving real action. Sarah loves her work and that is palpable to her clients.
Clients describe Sarah as "a gifted listener, able to synthesize thoughts and ideas and reframe them in such a way that brings focus and applicability to the topic of each session."
Tidbits about Sarah

Believes everything is interconnected, and that we can find meaning and growth from any experience
Met her husband on a kayak trip in New Zealand
Went to her first dance class as an adult and discovered it is one of her greatest joys
Spent 3 and a half years living remotely in the Alberta Rockies running an adventure-based leadership program with her husband, where they guided rock climbing, backpacking, mountain biking, white-water canoeing, caving, and ice climbing
Won a city-wide speech contest in grade 3 (in French!) and has always loved speaking in front of a crowd
Studied Forest Sciences at UBC and still loves to test her knowledge of native plant names
Lived on an organic farm for five years and loves how eating seasonally connects you to the earth and its seasons in a whole new way
Spent 5 days a week at the rock-climbing gym in high-school
Challenges the status quo of cultural norms to live out her values holistically and authentically
Has been known for her 'hard' questions ever since she was little
Is not afraid of big emotions (she does have two little ones after all!)
Believes in seeing, naming, and celebrating the Holy in the everyday ordinary
Grew up in Vancouver and still loves time spent in big cities
Cannot carry a tune
Is a passionate and amateur gardener – who tries to see it all as a 'grand experiment' but actually desperately hopes the veggies will survive the weeds and pests and make it to her plate
Is a natural teacher and taught her first college class a few months after finishing her undergrad on a topic that was new to her
Loves a good spa day
Teaches and speaks on the topic of the intersection of faith and spirituality and environmental ethics through her part-time role with a Christian Environmental non-profit
Has an aesthetic eye and loves to create beautiful spaces, indoors and out
Thinks being a parent has been the greatest course in leadership she could ever take
Loves a good Thai or Indian meal

Sarah also loves life-coaching and has her own life coaching practice. If coaching isn't supported by your organization, and you don't need corporate integration, but are looking for great coaching that fits a household budget visit: Sarah Wildeman Coaching
Tools Sarah Uses

Leadership Coaching
Team dynamics coaching
Organization and relationship systems coaching
Coaching through conflict
Self-awareness coaching
Transition Coaching

Assessments:

Behavioural profiles:

Facilitation:

Team coaching
Facilitation of team dynamics
In sessions, it's evident that Sarah brings her whole self, you know that she is committed to walking through this with you, completely present. She is gifted at listening, but more than that, she really hears the heart of what you're saying, and is adept in drawing out that meaning.
Whitney – Counseling Psychologist