Strength Based

Leadership
6 months
$1,785.00 per participant
Unleash your teams' passion with
a strengths based culture
Productivity is enhanced when participants learn to identify and trust the raw strengths within their team, and themselves, reallocating work to those best suited for it – building loyalty and consistency throughout the organization.
This program instills in participants a self-awareness and confidence in the abilities of themselves and their co-workers. It enhances employee's understanding and respect for one another, integrating the core factors which differentiate high performing teams into participants' leadership behaviours.

Building on the Strengths Finder assessment, it takes participants on a 6 month journey starting with understanding their own strengths, then learning to value others strengths and finally integrates with core attributes of good leadership.

The team sessions are intentionally spread-out to allow time for application of new insights.
Pricing:
$1,785.00 per participant
Ask about preferred provider corporate level pricing
"Each personality brings a unique value to the team. Variety among co-workers fosters critical thinking regarding different perspectives."
Participant
"We are all valuable members of the team and add different qualities."
Participant
Transform your leadership today.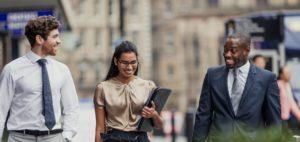 Leadership Development Programs
Leadership Development Equip leaders to confidently lead high-performing companiesOur proven leadership strategies allow you to transform
Read more