Seasoned
Executives
Available as Virtual only or Virtual/In-person blend
18 to 24 months
$15,000.00 per participant
Mastering the leadership intangibles of complex environments
Complexity is the bread and butter of any executive, yet there is little out there to help you navigate it. Getting to the executive level has taught you a lot about leadership. This program takes you the next step, beyond simple answers and check-list approaches.
It equips you for the daily onslaught of strategic decisions. It develops your ability to remain focused and calm so that the complexity of your responsibilities is not a hindrance to your performance regardless of scale and pace.
Executive leadership requires an understanding of the interrelationship between and the mutual shaping forces of the individual and the macro. It requires an understanding of human systems – economic, political and relational. You will develop a frame-work that enables you to see the simple driving forces behind the complexity. By creating a spaciousness in decision making, it allows clear, timely, effective action even with complex decisions in an ambiguous world.
Over the 18 to 24 months, together with your peers, you will uncover a new way of analysing, understanding and leading both your-self and the systems you lead in.
The Socratic approach and peer learning cohort model both draw on and add to the rich experience and wisdom already in the room.
Combined with executive coaching and personal reflection, this is more than a program, it is a life-changing experience that will transform your leadership.
---
Pricing:
$15,000.00 per participant
(billed as a monthly retainer; eg $833.33 per month for 18months)
Ask about preferred provider corporate level pricing
"This is a revolutionary way of thinking that breathes life into the often constrictive space of executive leadership"
Get Started with a no-pressure exploratory conversation with one of our experts.
Transform your leadership today.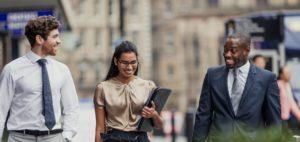 Leadership Development Programs
Leadership Development Equip leaders to confidently lead high-performing companiesOur proven leadership strategies allow you to transform
Read more