Transforming good leaders
into great leaders
Coaching Suite
Refine your potential through partnering with our seasoned coaches.
Our coaching sessions unearth effective strategies which leverage raw potential and reframe mindsets to consistently deliver meaningful results.
Coaching Leaders & Teams
Become a real driver of positive change
‌Future proof your organization with adaptable leadership.

We invite you to explore our suite of coaching offerings and select the ones that best fit your need. Our diverse experience enables us to identify thought-processes and patterns which unlock clients' success.
As a 2 time Prism Award Winner our core value of coaching successful behaviours that create lasting impact is more than a plaque on the wall. It drives all that we do.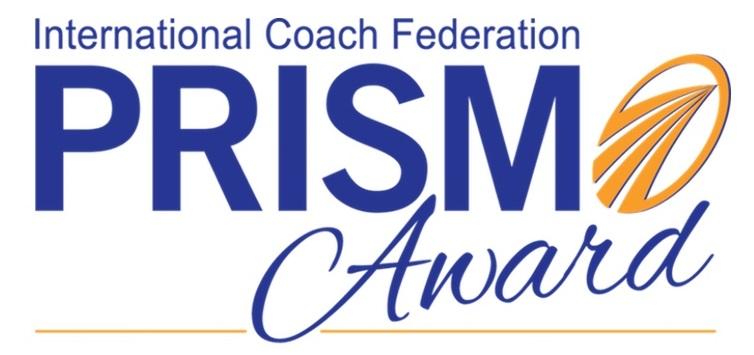 Leadership Coaching
6 months
Phone or Virtual Platforms
Maximize corporate efficiencies and give your organization a competitive edge by building your leaders' ability to adapt their 'best self' to any situation so they consistently succeed, even in uncharted territory.
"If you want to improve yourself or improve yourself as a leader, consider a professional coach. You won't be disappointed and you will become a better leader."
Joseph – Divisional Director Civic Operations
Executive Coaching
12 months
Phone or Virtual Platforms.
Ask about In-Person options.
Avoid missing out on key market shifts. Build adaptable leaders who engage both creatively and critically in response to change, challenge and critique.
Our coaches act as a thinking partner for your executives to discover what is preventing progress for the goals they never have time to invest in.
The coaching experience was very worthwhile. I took me a few sessions to realize exactly what coaching was and how I could use it to advance my leadership style. Then the pieces started to come together.
I am now more open to others. I've slowed down and listen more and in-turn I have gained greater trust with people where it was not there in the past.
Douglas – CEO
Team Coaching
6 months
Available Virtual or In-Person
Maintain a competitive edge in tomorrow's world.  Equip your team to run together as an effective unit.  Building a springboard of deep respect and trust .  A culture that pushes the innovative edge to maximize stakeholder value.
"We are benefiting from leadership who are more confident in their place in the organization and much less territorial than before.  One of the benefits of this is evidenced in the way department heads now advocate for resources for other departments, above their own, where the overall corporate benefit is seen as of greater benefit."
Paul – General Manager
360 Debrief & Coaching
4 months
Phone or Virtual Platforms
This short series of focused coaching hones in on the root of the 360 feedback and provides leaders with a structure and clarity of focus on behaviours which produce real results.
Maja was great, very professional and provided the perfect level of balance between coaching and providing guidance.  I would highly recommend.
Darren –  VP, Australia
Situational Coaching
2 to 6 sessions
Phone or Virtual Platforms
Situational coaching equips participants with a greater clarity of the situation and how they are equipped to deal with it. It produces a humble confidence which results in better decisions, better interactions and better outcomes for a specific situation.
I really appreciated my time with Gil. After only being exposed to 'off the rack' options, this custom designed leadership coaching was invaluable in helping me to trust the skills I already have and in being open to learning and practising new ones.
Kelly – Marketing Communications Advisor
Covid Specific Coaching
6 weeks
Phone or Virtual Platforms only
This short, adapted coaching process is our response to your request for " process which will move you from mental chaos into a sweet spot as you deal with the week in front of you".
Wondering how you can support your leaders?
Retain one of our highly skilled coaches for 6 weeks of 30min coaching each week to focus specifically on the challenges of that week.
No long term commitments.
Money back guarantee if no ROI.
Unsure if this is what your leaders need?
Ask your leaders if they would give up 30min a week to:
restore focus and sense of control
tap into the innovation window that Covid has created
recognize and remove internal barriers that may be blocking productivity
fast-track the learning curve
balance the home and work systems