Situational
Coaching
Phone or Virtual Platforms
2 to 6 sessions
$475.00 per session
Execute tricky situations with clarity and confidence
All leaders occasionally find themselves unsure of how to proceed. Whether due to a particularly emotionally charged or controversial situation, a once off situation far outside their current expertise or a recurring situation where efforts keep resulting in frustration.
Situational coaching generates clarity and confidence on specific ways the individual(s) can draw on their unique strengths and move beyond their comfort zone in order to maximize their effectiveness in the situation.
When would you choose situational coaching over a longer term coaching investment? Any short term situation where the leader has a good basic understanding of what needs to be done and their desired outcome, but isn't confident in how to execute it.
Situational coaching equips participants with a greater clarity of the situation and how they are equipped to deal with it. It produces a humble confidence resulting in better decisions, interactions and outcomes for a specific situation.
Pricing:
$475.00 per coaching session, minimum of 2 sessions

1st session is 1.5 hours, all sessions after that are 1 hour


Ask about in-person options and pricing.
"I really appreciated my time with my coach. After only being exposed to 'off the rack' options, this custom designed leadership coaching was invaluable in helping me to trust the skills I already have and in being open to learning and practicing new ones."
Kelly – Marketing Communications Advisor
Uncover your full potential.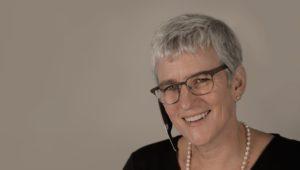 Coaching Suite
Coaching Suite Refine your potential through partnering with our seasoned coaches Our coaching sessions unearth effective strategies
Read more