Emerging
Leaders
Available Virtual or In-Person
5 months
Starting at $1,995.00 per participant
Making the Leadership Transition
One of the hardest shifts leaders have to make is from being an individual high achiever to learning how to accomplish results through others.
Decades in the corporate leadership world have allowed our team to distill the foundational principles needed to successfully make the transition. This program equips participants with the knowledge, perspective shifts and tools to do just that.
The program runs over 5 months and consists of a series of workshops with guided application inbetween sessions.
New leaders will leave with a framework and established patterns of behaviour that maximize team output, engagement and loyalty, increasing profitable, productivity and retention.
If you're serious about building your new leaders skill and confidence then talk to us about what this program would look like in your organization.
In-Person Pricing:
$1,995.00 per participant
Virtual Pricing:
$2,565.00 per participant

Ask about preferred provider corporate level pricing

Sample feedback from participants' key take-aways:
"I now see more of my own potential as a leader."
"Asking the tough questions without intimidation"
"How I can be more effective for my workplace by building better relationships up and down the chain"
Transform your leadership today.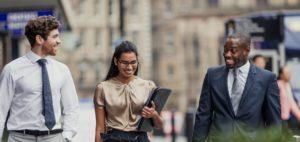 Leadership Development Programs
Leadership Development Equip leaders to confidently lead high-performing companiesOur proven leadership strategies allow you to transform
Read more