Co-operation
to Collaboration
3 half-day Sessions (ask about virtual options)
Under $1,000 per participant
Equip your team with the skills needed for true collaboration
Raise your game and remove barriers to providing clients with consistent, seamless service.
Invest in equipping interdependent teams and individuals with the understanding and skills required for collaboration.
Identify and set up structures, processes that will support collaboration and a seamless approach.
Years of working with organizations and the adult learner in those organizations has shown that simply gaining new knowledge isn't enough to improve how we do things.
New knowledge is an important piece of improving how we do things, but unless the learning process supports us integrating the new knowledge with our beliefs and provides an opportunity to practice it in our work environment, the learning stays at head level and has little impact on our behaviour.
This means that the impact of this process will be directly related to each participant fully engaging with all the aspects of the learning process.  The elements of the process have been intentionally selected to maximise your learning, we invite you to dive in and fully capitalise on this robust approach to learning.
Our coach-facilitators take participants through a process that includes, pre-work, assessment tools, workshops, reflection and field-work that focuses on establishing new habits.
Reconnect teams and strengthen relationships, understanding and trust through this high impact program.
In-Person Pricing:
$725.00 per participant
Virtual Pricing:
$965.00 per participant
Ask about preferred provider corporate level pricing

"It's 4 years later and we're still referencing the learning we got from you. It's made a big difference."
Roger – Associate Director, Facilities Management
Unleash your team's full potential.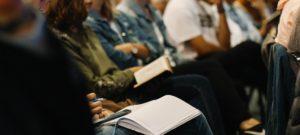 Team Workshops
Team Workshops We work with teams to create long-lasting results that overflow to the rest of your
Read more