Detoxing Work Environments

(Moving Beyond Conflict)
Available as a combination of Virtual/In-person or In-Person only
Typically involves a number of sessions over 4 to 9 months
Move past tensions and distrust to a healthy, engaged culture
Not all conflict is healthy.
Is your team experiencing unhealthy under currents? Are they becoming increasingly disengaged? The time to act is now.
We provide you with the strategies and insight needed to detox any work environment, from the root up, in a healthy and effective way.
Time and again we've seen this process turn teams around from a sense of resigned hopelessness to tentative anticipation and finally real engagement.
Any turn-around requires a combination of personal ownership and corporate responsibility. This process involves two phases, firstly we use specific discovery tactics to locate the root issue. Based on our findings we launch a follow-up process which engages all the players, establishing safety, validation and ownership for all.
Our process equips you with the right tools to shift the atmosphere.
Because this process is so customised, there is no brochure, but we encourage you to contact us with any questions you may have so we can prepare a proposal outline for you. There is no fee for the initial discussions needed to prepare the proposal.
"I worked with Gil on a few projects as we improved our leadership capacity.

She is very insightful and was able to provide very direct, useful approaches that were highly effective."
Andrew – VP Academic and Provost
Unleash your team's full potential.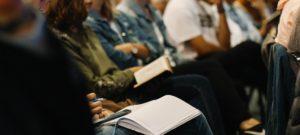 Team Workshops
Team Workshops We work with teams to create long-lasting results that overflow to the rest of your
Read more