Built Just
for You
Virtual or In-Person
Duration and cost dependent on your needs
Integrated, Customised Solutions
Can't find exactly what you need?
Speak with one of our leadership coach-facilitators for a no-commitment exploration of your needs and possible solutions.
As a team, we work together with you to determine which strategies are needed as well as what process will produce the best outcome.
Once we understand your needs one of us will come alongside you and develop a custom design from the ground up.
Typical pricing of customised facilitation:
$5,000.00 per day
"It was a pleasure working with Gil. She provided a custom solution that was practical, effective and fun. Through her help, we developed a long term approach for improving our planning process and streamlining communication. It was a worthwhile investment of time and money. "
Brian – Energy Efficiency Services
Unleash your team's full potential.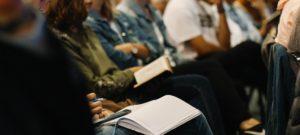 Team Workshops
Team Workshops We work with teams to create long-lasting results that overflow to the rest of your
Read more