Lunch-n-Learn
Ask about our virtual options
1.5 to 2 Hours
$1,900.00 per session
Practical tips that add value & are easy to implement
Inject some practical and fun learning into your lunch breaks by selecting any one or more of our lunch-and-learn workshops that your needs:
Diversity & Inclusion
This timely topic is often accompanied by dread and/or fear. Many fear it is about increasing political correctness, but we believe that's missing the point.
True inclusion happens when we move past political correctness and open ourselves to a path of discovery, unlocking the robust value diversity has to offer.
This impactful workshop invites self-discovery and choice, opening the door to replace frustration, fear and distrust with respect and connection thereby uncovering hidden value.
Meetings that work
Turn meetings from time wasters into places of clarity, creativity and commitment so they become the engine of your organization.
After attending this Lunch-n-Learn workshop, attendees will know how to hold effective meetings and manage priorities properly. They will also learn how to delegate tasks like a true leader.
This session is perfect for teambuilding!
Performance management – a perspective shift
Tired of a performance management process that has limited impact on performance?

Applying these 4 truths takes the dread out of performance conversations for leader and employee alike.

Turn performance management conversations from a dreaded waste of time into a life-giving development partnership.
Mentorship made easy
Mentorship programs are well intentioned, yet often fizzle out with limited success before they build any traction.

Come prepared to open up how you think of mentorship and hear the secrets that underpin good mentorship programs.

Learn the fundamentals to start your mentorship program off on the right footing.
The Art of Delegation
Delegating well is a critical management skill and it does not come naturally to most.

It is often experienced as either "dumping" or "micro-managing" by those delegated to. Neither of which encourage ownership and accountability.

This practical session leaves you with a framework and a model making it easy to develop your delegation skill.
Participants Feedback
"The facilitators were excellent, both authentic
and effective"

"More fun than I expected"

"Interactive, Fun, Engaging, Relevant"
Unleash your team's full potential.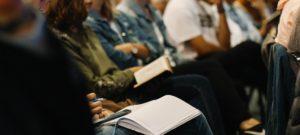 Team Workshops
Team Workshops We work with teams to create long-lasting results that overflow to the rest of your
Read more